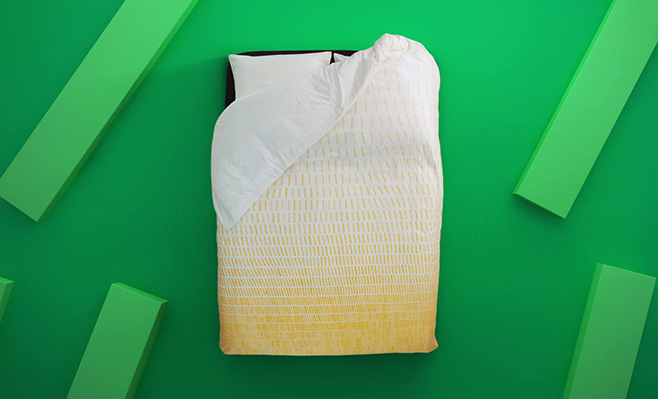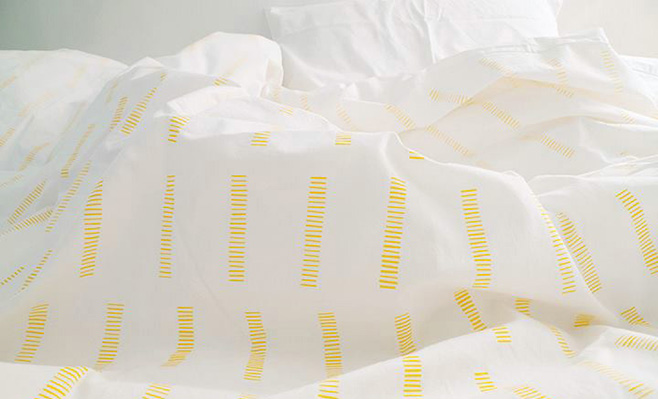 Brrrr it's cold outside now… not the best time of the year, right ?
We humans need light, brightness, warmth ! A lot of studies have proved it :  colors are GOOD for our mood. So we've decided not to get troubled by greyness and rain. Here's our trick : put a happy note and cheerfulness in your home ! In one particular place actually : somewhere we wake up and fall asleep. You got it : our bed ! To start your day on the right foot it's better to have slept well, right ? Well « Noise » is gonna help you.
« Noise » is the 100% natural bed linen collection from a brand called Pixtil. Their colors and their matt white make your bedroom refined, fresh and uncluttered. The sheets come in three different colors : sky blue with an orange label, rasberry red and bright yellow.
If you slip inside, you'll feel like if you were on a little fluffy soft cloud…mmm imagine yourself. That's IT. Supreme softness guaranteed. SO soft that you will want to spend the day in bed and NEVER go out. Where does the softness come from ? The cotton percale is responsible for this never seen softness.
HOP IN A SOFT BED