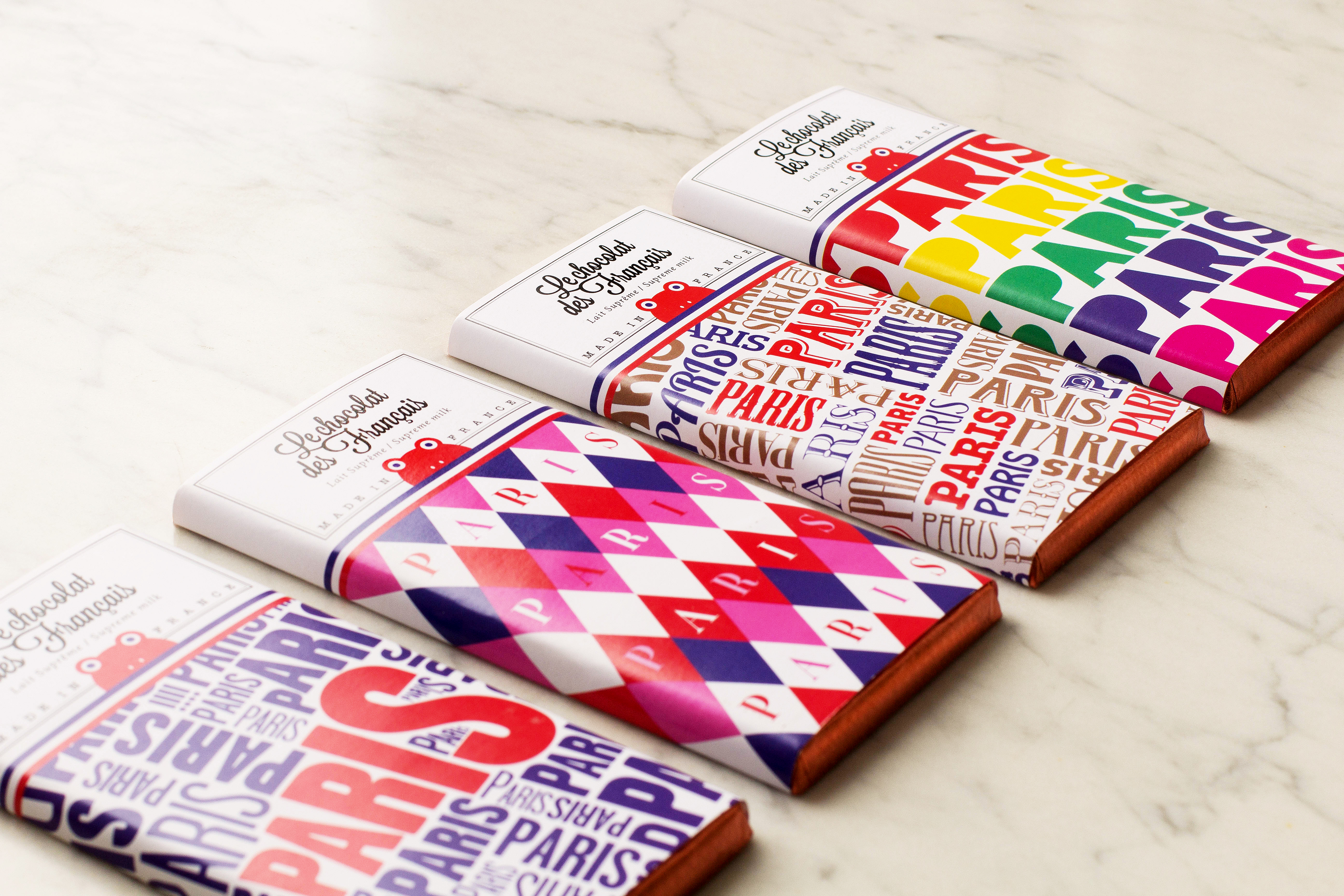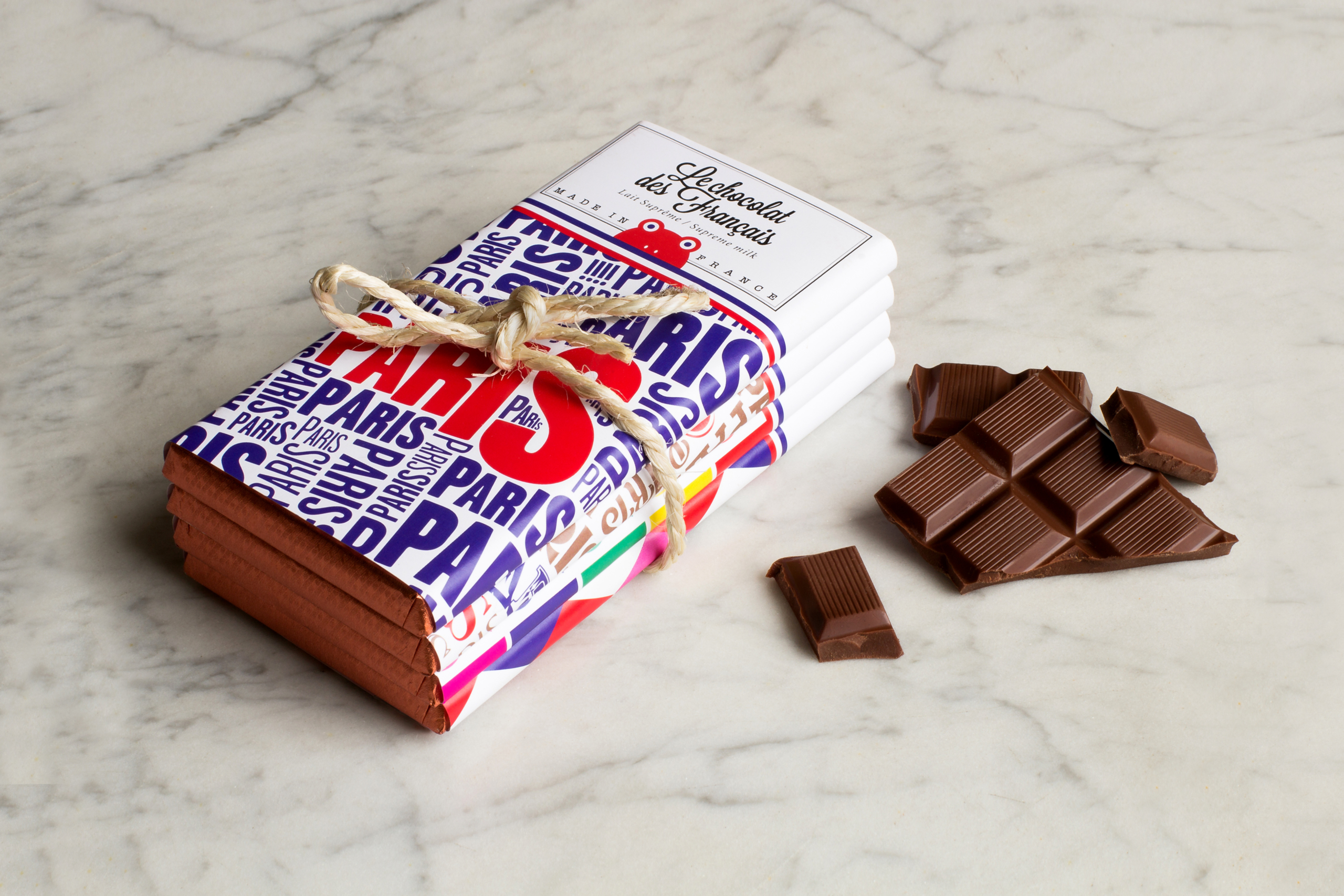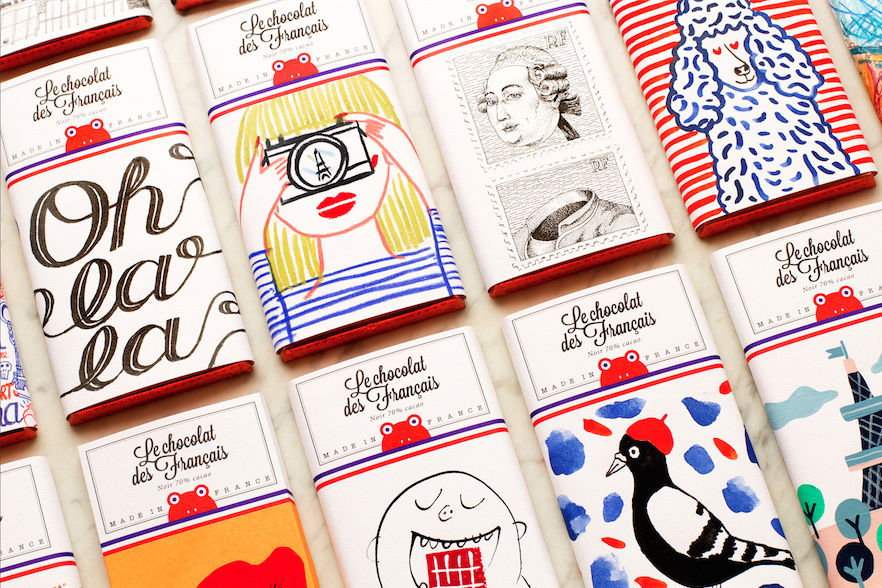 Meltingly soft, tender, delicious. . . and stylish! Le Chocolat des Francais just gave fashion taste to your favourite evening snack. You heard it right: chocolate is making a comeback with a fun and colourful appearance!
Looks good, tastes good
In the wake of Spring, what better way to celebrate our glory against the Winter than by treating ourselves with tasty bites of joy? Paul-Henri and Matthieu, two young French entrepreneurs who initiated the brand Le Chocolat Francais, have done everything to satisfy our needs regarding this matter. Whether your heart goes to milk chocolate or dark chocolate, there are very many possible choices to meet your foodie desires! And that's not the only perk… Numerous graphists have come together to imagine and decorate the funky, fresh and French packagings. Their mission? To please the eyes before the tummy! We love the result, composed of fun typos, patterns and vivid colours, which give a special twist to an otherwise consensual product. So, which chocolate cover will you choose?
90 grammes worth of Happiness
Made in an atelier located at the heart of a small village in central France, Le Chocolat des Francais's cocoa is refined and worked within the traditional techniques of maturation and conche. The chocolate bars are made with 100% pure cocoa butter and are also 100% natural, with no palm oil and no preservatives. We adore the brand's dark chocolate, composed of 70% cocoa and thankfully deprived of bitterness and sourness; and we also love the creamy and milky chocolate with intense hints of caramel and grilled biscuit.
To keep your tummy and yourself (aren't the two completely intertwined?) happy, we recommend these soothing and therapeutic chocolates. Visually pleasing and gourmet: what more could we ask for?
MORE CHOCOLATE HERE !